A few new items in my
eBay
store and my #2
Etsy
Shop! I have never sold glassware…so this is new to me. These are dishes that have been in the family but I don't have a complete set and it doesn't go with my theme. I'm hoping that maybe someone needs these pieces to complete their set. I do love the pattern and think it is so sweet!
This is by Noritake. The pattern is Somerset #5317. This set is in my
Etsy
Shop. There are 4 cups and 4 saucers. Noritake china, though only officially registered under that trademark in 1981, has a history that goes as deep as the beginning of trade relations between the United States and Japan. From my research this set was the 17th pattern produced in 1953. The first two digits (
53
17 )are the last two of the production year. The last two ( 53
17
) on the stamp are the place the pattern sits in the line of patterns created in that year.
This picture is taken from the same pattern, it is a bread and butter set that I have listed in my
ebay
store. There are 4 pieces to this one.
These pieces would also be a great addition to those who love shabby chic decor!
Have a great weekend everyone!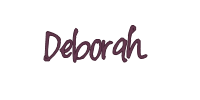 FEATURED BLOG HOP FOR TODAY!