Hi everyone! Hope you all are doing well!I have been so busy adding new inventory to Pink Hill Vintage! Below you will find a few items that have been added to my inventory. I have acquired some very nice Pendleton suits in various sizes…You can check
here
for other suits as well. Come on in and take a peek :)
This is a handsome vintage 80's
PENDLETON
navy blue and green Tartan plaid Skirt suit. It is made of 100% Virgin Wool. Very Nice to wear to the office or presentations.
Here is another Vintage skirt suit with a Boyfriend Blazer by Young
Pendleton
. It has a preppy plaid school girl look!
If you are looking for something that has class and is comfortable then check out this vintage 80s outfit with black high waist pull on pants and a red cropped top with a black
VELVET
collar. I love this one!
This is a pretty vintage late 70s or early 80s red
Secretary
dress with a purple and tan paisley print with pleated shoulders. These are just a few items that have been added to
Pink Hill Vintage
on eBay! Thanks for looking!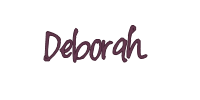 Oh…before I go….I wanted to ask you, what is your favorite holiday attire?